The Best Heated Therapy Products for Your Lower Back Pain
Millions of Americans experience lower back pain almost every day. It's a common discomfort among individuals both young and old and the exact causes of it can be quite varied. Most often however, this kind of ache or pain can help be alleviated with heat therapy.
Symptoms of Lower Back Pain
Some symptoms of lower back pain will develop slowly over time, while others may come on as a result of an injury or muscle strain. The discomfort can range from a dull soreness or discomfort to a stronger ache or pain. Lower back pain is generally considered chronic if it lasts for more than a few months. Bending, reaching or even sitting in the wrong position on a regular basis could all also cause a dull discomfort that continues to increase with intensity over time.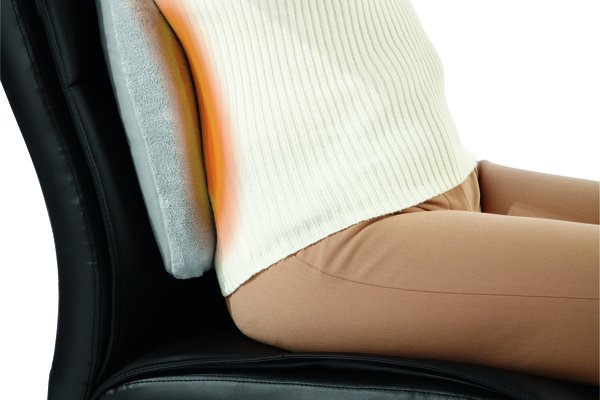 Causes of Lower Back Pain
As stated above, the discomfort in this area can have a number of different causes. For some people, their field of work requires them to be on their feet all day with lots of bending, moving, heavy lifting and carrying. One move or pivot the wrong way could result in muscle strain. Others who carry heavy bags, purses or even children every day may also be at risk of causing discomfort to the lower area of their back. Intense workouts can also cause injury to the back as can improper posture.
Known as nature's original pain reliever, heat therapy has the power to promote faster healing and bring soothing relief to areas of tension, stress and pain. By increasing the circulation and blood flow in the area of discomfort, heat therapy helps to relax the muscles and speed up the recovery process. This also helps to circulate nutrients to your joints to promote comfort and relief that is all natural. When you're looking for a heating pad that is worth more, one that is reliable, effective and versatile to meet your customized needs, Sunbeam® Heat Therapy Products have got you covered. Designed to target specific areas of pain, there are heating pads uniquely fit for the back and low back area.
Heat Therapy Products for the Lower Back
For maximum heat transfer to your lower back, consider the Sunbeam® Back Contouring Heating Pad with Lumbar Support. The advanced airflow system self inflates to provide firmness adjustment so that you can customize the fit. This enables more targeted heat therapy to the area of pain to help increase blood flow for faster healing and soothing muscle relief. With a contoured, cushioned design that is soft and flexible, this heating pad fits perfectly behind your back while you're sitting. Sit back, relax and enjoy four different heat setting options for your optimal intensity and start feeling better fast.
If you're looking for more full coverage, from the low back area all the way up to the neck and shoulders, consider the new full back coverage heating pad: the Sunbeam® Massaging Renue® Extended Back Heat Therapy Wrap. Incredibly soft and cozy, this heating pad has an adjustable magnet closure to help you find the perfect fit while you comfortably soothe your back muscles to release the tension and strain. What's more is that the slightly weighted edges allow for a secure fit that increases contact with the area of pain and discomfort.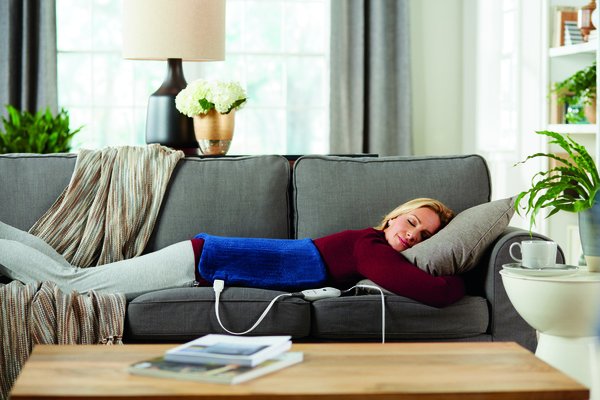 A third option for low back pain heat therapy is a choice that provides the fastest relief, the Sunbeam® XpressHeat™ XL Hourglass-Shaped Heating Pad. Thanks to the XpressHeat™ technology, you'll start to feel the soothing heat within just 30 seconds, promoting a speedy recovery. Best of all, the hour-glass shape follows the curve of the lower back to perfectly work its therapy into the area that needs it most. The soft microplush fabric emits moist or dry heat so that you can enjoy the comfort of versatile heat therapy as well as four different heat settings.
No matter which one you choose, heat therapy is one of the best ways to promote fast comfort and relief of the low back.