Hand Mixers
Find the model number of your mixer below for a guide to replacement parts and accessories.
Model number can be found on the product packaging or rating label (on the "belly" of the mixer)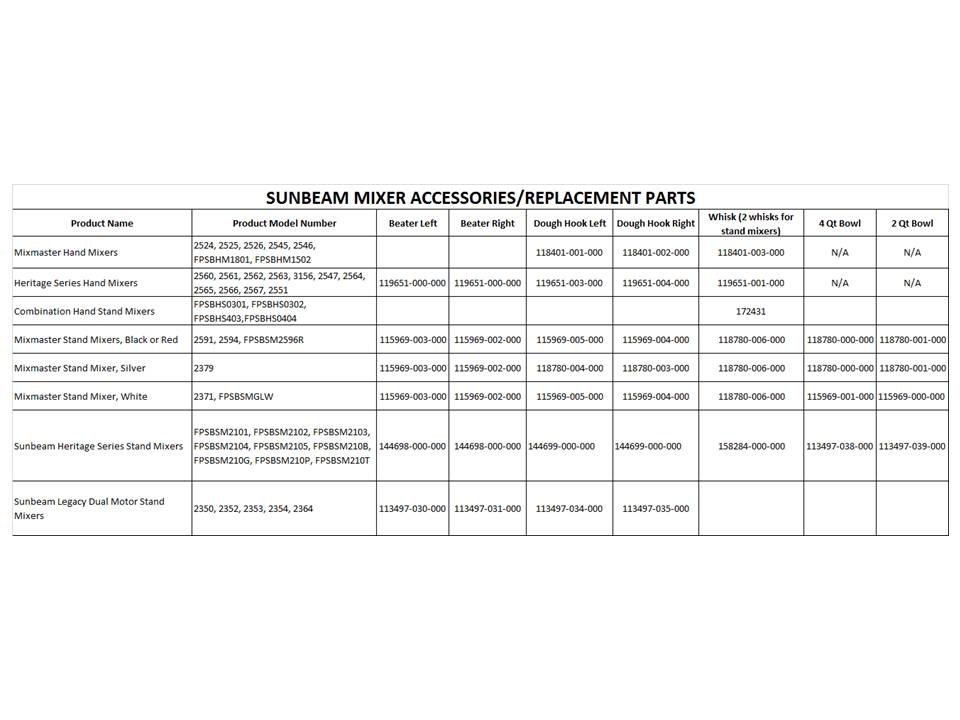 The dough hooks are not interchangeable and must go in the correct holes.
Beaters must be dried immediately after washing in order to prevent rusting.
The amount of batter being mixed is too large. Decrease the amount of batter.
You can purchase a hand mixer at any participating retail outlet or on our website. They are widely distributed through mass merchants and department stores.
true