Personal Trainer Webb Relies on the Sunbeam FlexTempTM Hot & Cold Joint Wrap for Post-Workout Recovery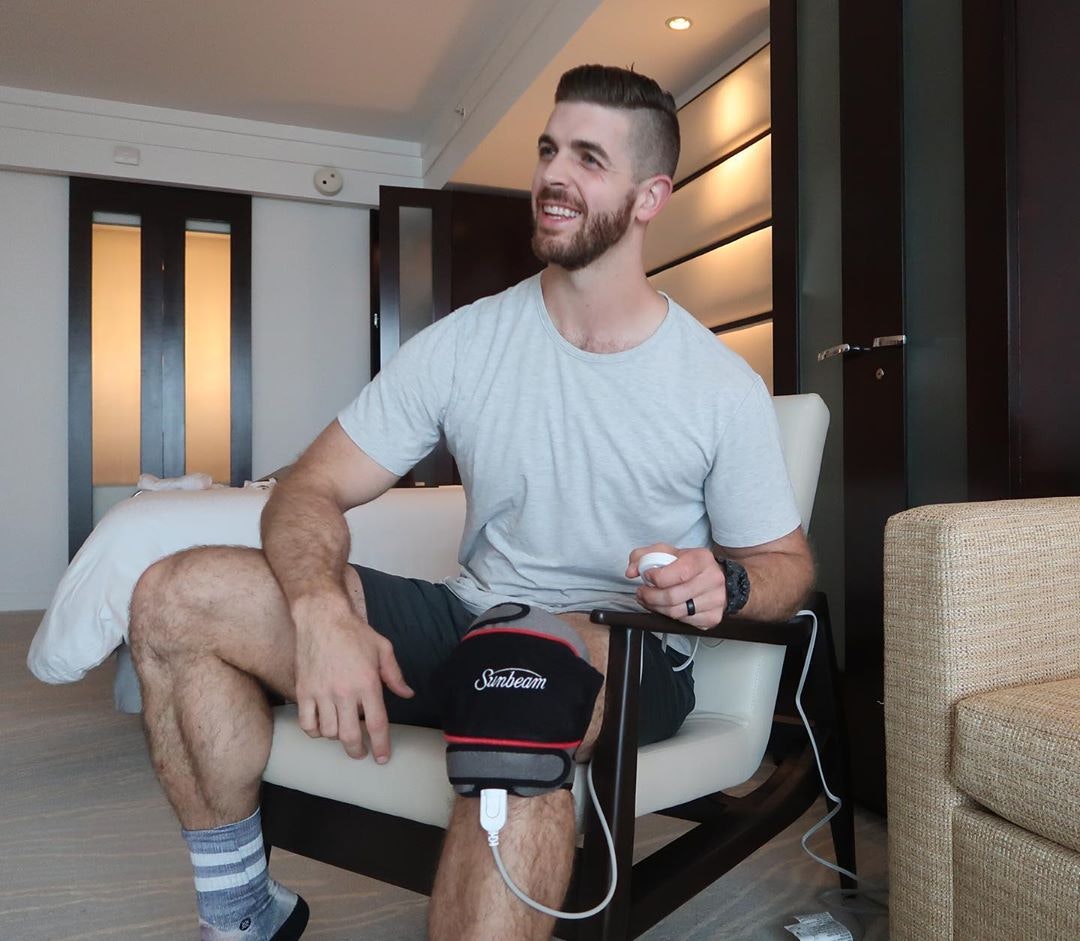 For fast recovery after an intense workout, Webb counts on his Sunbeam® FlexTemp™ Hot + Cold Joint Wrap
Who: Webb
Where: Newport Beach, CA
Instagram: @webbtravispt
Blog: https://www.webbtravis.com/
His story: Webb is an experienced and sought-after personal trainer and nutrition consultant. For him, fast recovery is key after any intense workout.
Quote: "I couldn't think of a better way to recover than using my Sunbeam® FlexTemp™ Hot + Cold Joint Wrap! Not only does it assist with heating up my muscles for a speedy recovery, but I can utilize the wrap even more by using the cool gel pack to reduce inflammation."
He adds, "On top of that, the wrap isn't just for my knees... I can use it on my elbows as well! After an intense upper body workout, this is for sure one of my 'keys to recovery'."
Healthy goals tip: "Adapting at least one new habit a week, and finishing with all 6 habits over a 6-week time frame, will help you reach your goals towards the better version of yourself."
His background: Webb's trained celebrities, college and professional athletes, corporate executives, and everyday people. He also enjoys being the little league coach and the PE teacher at his kids' elementary school.