Ultramarathoner Jenny Eases Hamstring Pain with GoHeat™ Patches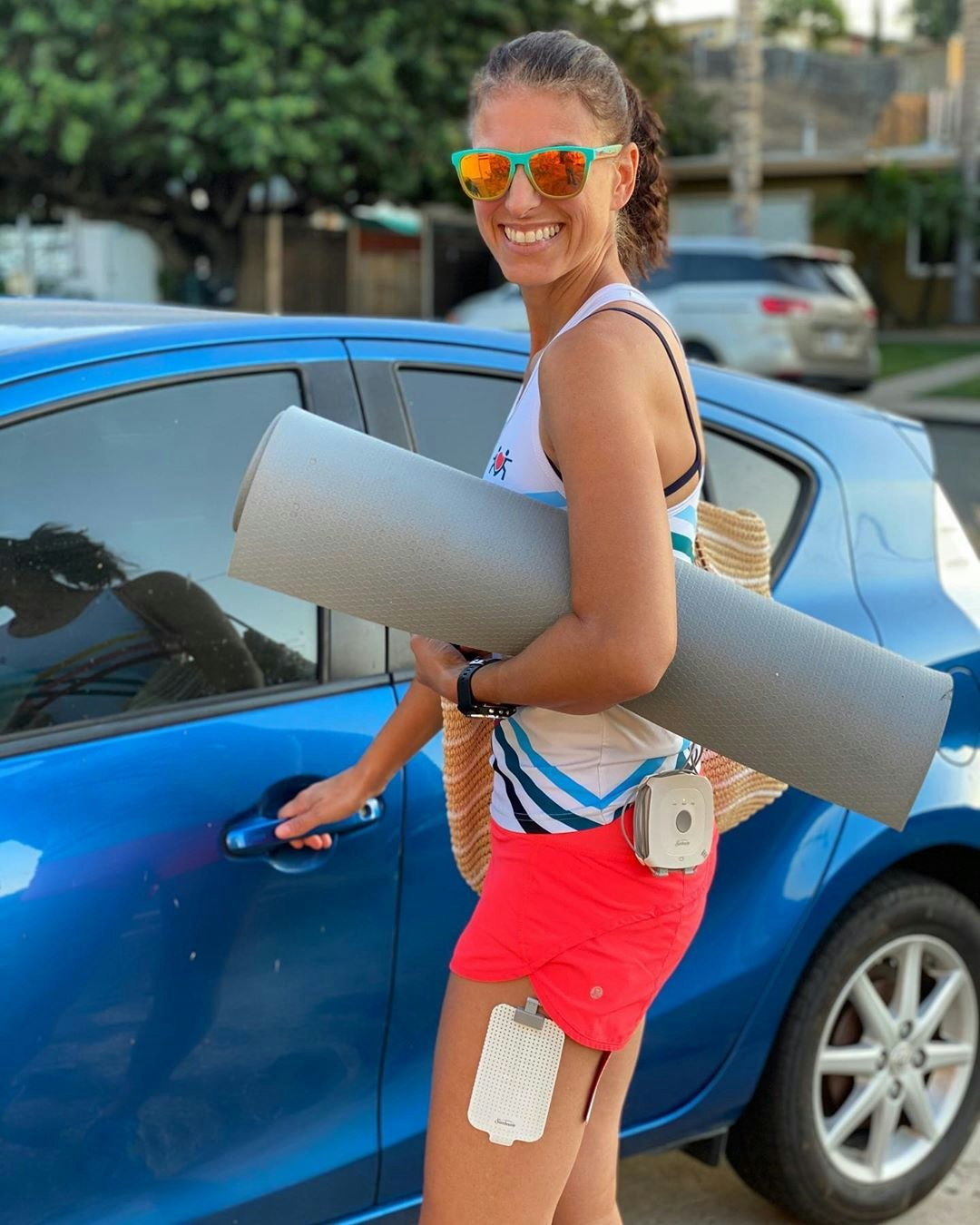 Ultramarathoner Jenny on her way to yoga, with her Sunbeam® GoHeat™ Portable Heated Patches Starter Kit along for the ride to ease hamstring pain.
Who: Jenny
Where: San Diego, CA
Instagram: @runnylegs
Blog: http://runny-legs.com/
Her story: Jenny is an avid road and trail runner, and vegan foodie.
Quote: "These patches are my favorite because you can take them anywhere. The rechargeable portable unit is awesome. I wore the pads on my way to yoga because my hamstring is always bothering me when I'm driving in the car. Dang bucket seats, LOL."
Background: Jenny's been running and traveling her whole life, but didn't start doing endurance events until 2011. Since then, she's done mostly road races, 5Ks, 10Ks, half marathons, and marathons. She did her first 50K, the Leona Divide, in Lake Hughes, CA, in April 2015.
Fun Fact: An ultramarathon (it's also called ultra distance or ultra running) refers to a footrace longer than the usual marathon length of 42.195 kilometers.