The Benefits of Sunbeam® Targeted Heat Therapy Products
Nature's original pain reliever, heat therapy is a great alternative for helping to temporarily alleviate discomfort caused by overused and inflamed muscles and joints. As the natural alternative, heat therapy not only provides relief from pain, it also delivers soothing comfort and relaxation, helping your body to begin to heal itself.
Sunbeam® is a trusted brand, offering sensible, effective and cost-efficient heat therapy products to help you and your family manage pain and stress. Providing a wide range of heat therapy products in different shapes and sizes, with multiple functionalities, Sunbeam® Heating Pads offer a simple and practical way to bring soothing relief and comfort to you and your loved ones.
Here are the benefits of targeted heat therapy products from Sunbeam®:
1. Natural Solution to Pain
When chronic pain is getting you down, there's an alternative to reaching to the medicine cabinet. For thousands of years, heat therapy has been used to ease pain, stress and tension in the muscle, joints and bones. Deeply penetrating damaged tissues, heat helps to increase the flow of nutrients and oxygen to the muscles, a process that accelerates healing. Connective tissue, soft tissue and muscles begin to stretch more easily with the application of heat therapy, which helps to decrease the stiffness felt after an injury. Promoting flexibility, stretching during heat therapy helps to promote overall comfort as well.
Applying a heating pad to affected areas helps to helps to effectively deliver relief from the pain. A heat therapy product such as the Sunbeam® Heating Pad with UltraHeat® Technology is a great option for bringing comfort to areas of swelling, tension or stress. Delivering even, consistent heat, this heating pad has three different heat-settings that can help provide the level of intensity you need to begin feeling better.
2. Targeted Relief
One of the best things about Sunbeam® Heat Therapy Products is that they are specifically designed to target various areas of the body including the neck and shoulders, back and spine and legs and abdomen. There are even body-shaped heating pads that conform to the area that needs relief. While a hot shower or warm bathe may provide soothing relief for a few moments, these targeted heat therapy products are equipped to alleviate pain through heat penetration for hours at a time.
The Sunbeam® Back Contouring Heating Pad with Lumbar Support for example, is designed to target the lower back. The large, hour-glass shaped pad fits exactly where you need it, without holding it in place while sitting down. This heating pad gives you further personalized lower back support thanks to the advanced airflow system that allows you to adjust the firmness to provide better back support. Moreover, the contouring system provides maximum heat transfer to help increase blood flow and promote muscle relaxation and a speedier healing process. The moist heat option brings deep therapy and the soft microplush fabric is the perfect comforting touch.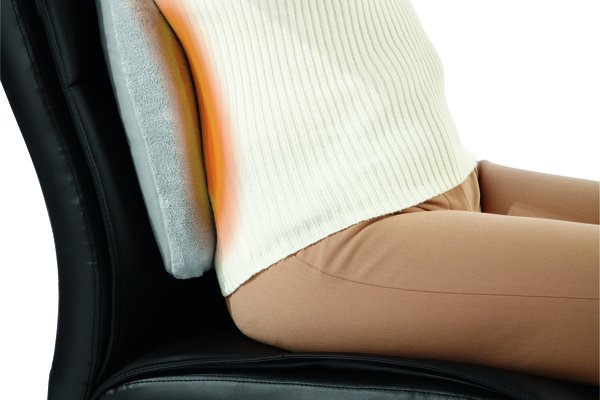 3. Versatility
Targeted heat therapy products aren't one size fits all: Each one is designed to help alleviate tension, strain and chronic pain in a unique and customizable way. From heating pads equipped with massaging features and hands-free capabilities to the Sunbeam® Ultra-Soft Heating Pad with Integrated Ties that delivers heat while you work or relax, no matter what your heat therapy need may be, Sunbeam® has you covered.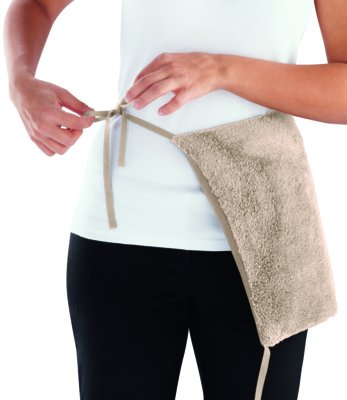 4. Reliability
Sunbeam® Heat Therapy Products allow you to set the right amount of heat for maximum penetrating relief right where you need it, when you need it. When you're looking for real value in a product, Sunbeam® is the brand that you can rely on for years to come.