Don't Let Discomfort Put a Damper on Your Day
Each day, millions of Americans are living with some pain or discomfort, but they shouldn't have to. Ongoing tension, muscle stress, joint stiffness, body aches and tendon pain may slow down certain activities or get in the way of feeling fully motivated. However, with Sunbeam® Pain Relief Products, there's a sensible option for bringing comfort and helping to relieve some of the aches and pains that can dampen the day.
Sunbeam® Heating Pads are a good way to help temporarily stop the pain from holding you back, allowing you to take charge and do what you want to do with soothing relief.
Lower Back Aches
If your job requires you to sit all day long or if you spend one too many hours driving or commuting to work, you could be experiencing lower back discomfort from this sedentary daily routine. Other times, a wrong twist or turn of the body or an injury from heavy lifting can be the culprit of more acute pain in the lower region of the back.
Whether your symptoms are mild or severe, you may want to consider turning toward heat therapy as a way to temporarily relieve aches and pains in the lower back.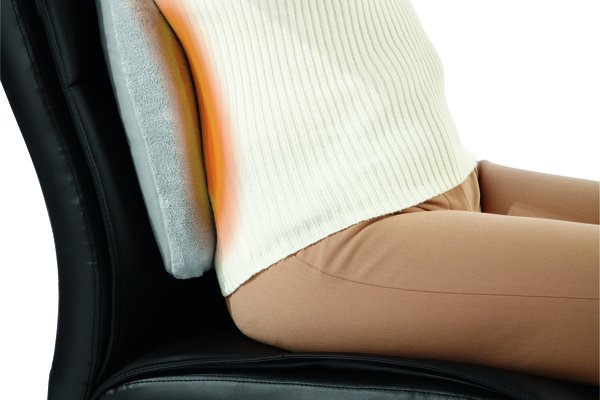 The Sunbeam® Back Contouring Heating Pad with Lumbar Support uses an inflatable design, intended to fit with the curve of your back, to provide therapeutic relief with lumbar support as well. Inflating in mere seconds, the pad can even be further adjusted to fit your desired level of firmness. Giving your back the direct heat therapy it needs through one of four heat settings, muscle relaxation is promoted by increased blood flow, which helps to faster eliminate discomfort.
Shoulder Tension
Most people will find that their stress, when built up, accumulates in the neck and shoulder muscles. Before you have even realized what has happened, you may wake up one day with an extremely tight, tense and uncomfortable upper shoulder region.
For the pain, stiffness and pinches in your neck and shoulders, discover soothing relief just where you need it with the Sunbeam® Renue® Tension Relief Heating Wrap. Designed to specifically target the upper back and shoulder area with a microplush, soft and gentle fit, it's placed comfortably around the neck and shoulders for a warm and relaxing experience. The magnetic clasp and slight, weighted edges are a unique design of the heating pad, intended to make your life easier as it remains in place so that you can still use your hands freely.
Choose and customize your desired intensity level with the option of dry or moist heat and convenient two-hour automatic shut off. Instead of letting your shoulder discomfort weigh you down each day, you'll love the comforting relief the heating wrap brings so much, that you'll never turn back again.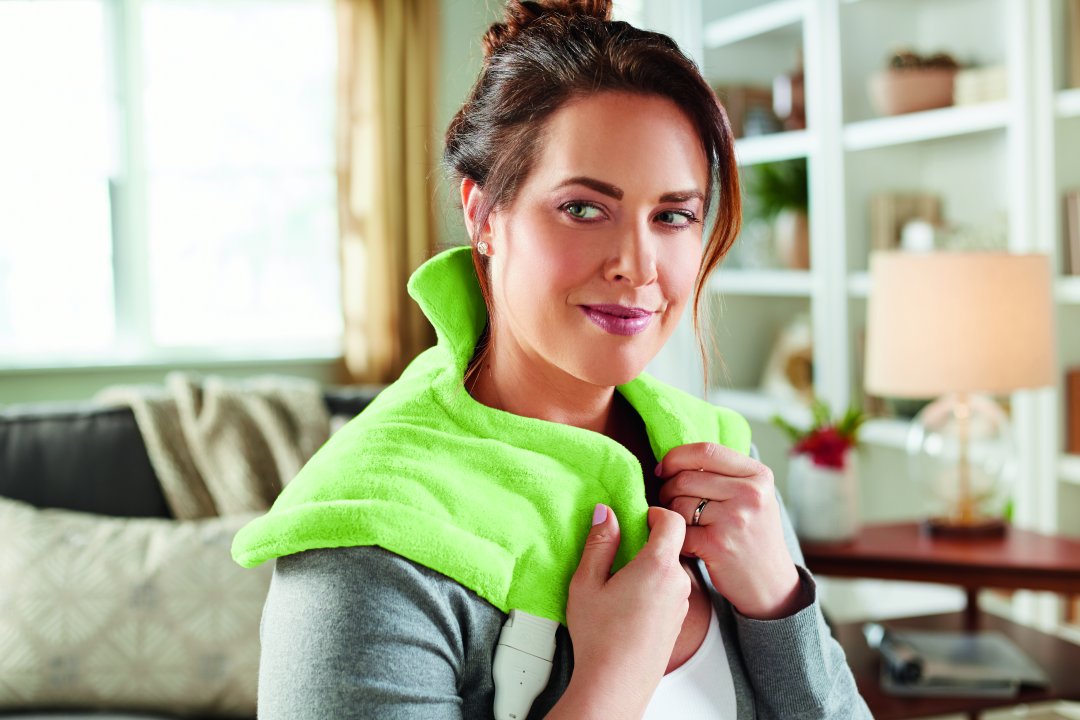 Muscle Cramping
Another common ailment and discomfort that many people experience is muscle cramping. Spasms, cramps, charley horses and the like can be a result of vigorous physical activity, dehydration, exhaustion and internal body systems at play. Sometimes they are sudden, and occur without warning and other times they may last an entire day or longer. Typically, muscle cramping occurs in the feet, legs, thighs, abdomen or neck.
For temporary relief, Sunbeam® Heating Pads, designed for all-over comfort and functionality, are offered in different sizes and shapes and equipped with a variety of heat delivery options so that you can get the comfort right where you need it most. For soft, comforting, soothing relief, the Sunbeam® Ultra-Soft Heating Pad with Integrated Ties can help alleviate cramping with UltraHeat® Technology, delivering consistent and even heat to the affected area.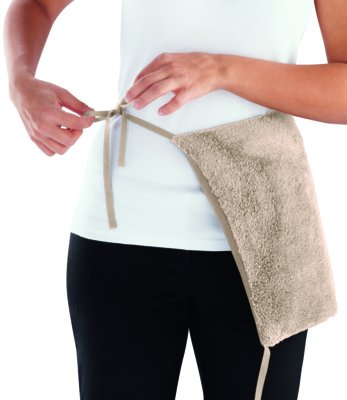 Integrated ties allow versatile positioning, enabling freedom and efficiency to soothe and comfort hands-free.
All in all, Sunbeam® Pain Relief Products help to promote the functional, emotional and social aspects of your everyday life. By providing a convenient option for easing discomfort and helping you to feel better both physically and mentally, these heating pads can help you to get back on your feet again and be more active at work or home with your friends and family.
This article is not intended to provide medical advice. Be sure to consult with your physician if you experience any pain or discomfort.