Stay Warm While Enjoying Outdoor Sporting Events
For all of you diehard sports fans - and even those who aren't such enthusiasts - a little bit of cold weather likely won't stop you from enjoying the year's biggest outdoor sporting events. From watching local pond hockey games, tailgating at basketball games or even catching games at the early start of baseball season - it can be quite cold. So for all of you brave enough to withstand the wintery weather to enjoy the big game, here are some tips for staying warm.
Dress in Layers
When the air is brisk and the wind chill makes it feel even more frigid, the key for staying warm is to dress appropriately. Warm-weather clothing is a must starting with thin, comfortable layers on the bottom. From there, adding additional layers such as a sweaters and long-sleeved shirts will help to trap your body heat. Layering also gives you the advantage of rearranging if need be. If you'll be at a tailgate before the game, you can take off a layer once you move inside the arena before the first buzzer. As always, hats, mittens and boots are essentials for enjoying outdoor sporting events.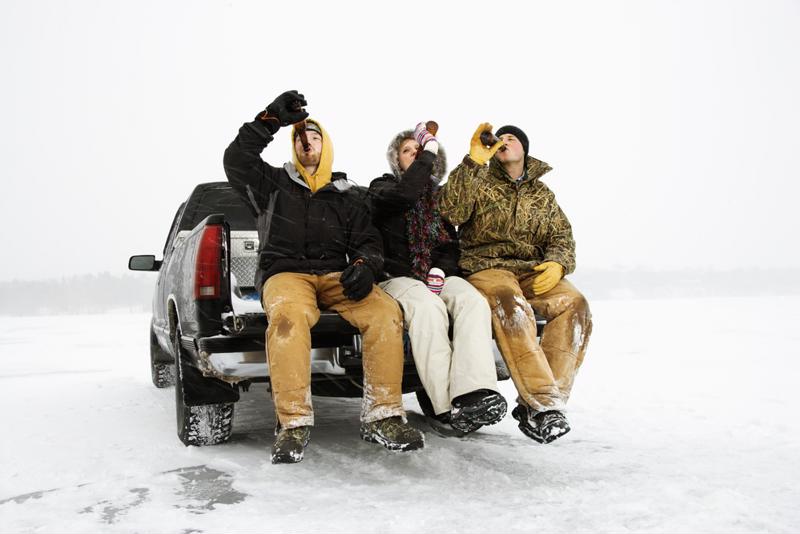 Pack the Right Equipment
Part of the fun of enjoying outdoor sporting events is loading up the car or truck, packing all the equipment into the back and piling all of your eager fans inside. Hitting the road with a full car is the key to a successful afternoon outside your favorite stadium, hockey pond or baseball field. Lawn chairs, a portable table and blankets are necessary equipment. To add a little more, throw in a Frisbee or football, coolers full of drinks and lots of snacks. And if the temperatures are really supposed to drop, be sure to pack your Sunbeam® Heat-to-Go Portable Seat Warmer so that you'll stay toasty and comfortable throughout the entire evening of cheering and celebrations.
Drink Warm Fluids
Perhaps one of the fastest ways to warm up your body when you're shivering outside is to drink warm fluids. Bring a warm thermos of coffee and one of tea, or even whip up a delicious batch of rich hot chocolate. Just filling up a mug and holding it in your hands will instantly help you to feel warmer. And if you're participating in the sporting event yourself, be sure to continue to drink water no matter how cold it is outside. In addition to drinks, hot soups such as chili, chowder and stews are a great - and tasty - way to warm up! And you can't forget to pack the portable grill. Sports fans expect a grilled burger, hot dog or potato fresh from the flames. It's all part of the experience!
Move Around
It may seem silly since if aren't one of the athletes preparing for the a game, but warming up with physical activity is one way to help bring your body's temperature up. While simple movement may work, it's better to engage in something a little more active and strenuous to really get your blood flowing and your heart pumping. Grab that football you conveniently threw into the trunk of your car and send one of your friends running through the lot for the long ball. You could even break a little sweat and engage in some friendly competition by recruiting neighboring tailgating parties to join in a big game of touch football. If football isn't your thing, try jogging in place, taking a brisk lap or two around the stadium or performing some jumping jacks. Although you may feel out of place, you'll be happy when you can actually feel your fingers and toes again.