Which Heated Blanket is Right for You?
Sunbeam® can help keep you comfortable during the colder months by providing convenient, reliable and customized heated bedding products to stay warm and cozy. From reversible heated throws to quilted fleece heated blankets and everything in between, there are versatile options to keep everyone happy. When it comes to finding the optimal heated blanket for you and your customized needs, consider this helpful guide:
For the Bookworm or Movie Lover
If you're someone who loves spending a Sunday afternoon curled up with a good book or tuned into a movie marathon, you need the right blanket, like a silky-soft heated throw to help you enjoy your relaxation time.
For the optimal comfort, consider the Sunbeam® Reversible Sherpa/Royalmink™ Heated Throw with a clip-on controller that makes adjusting your preferred heat settings as seamless as possible. Wrap yourself up in the head-to​-toe-warmth of the soft sherpa fabric and easily reverse the throw to enjoy the Royal Mink™on the other side the next, when you feel like changing up your coziness level. Best of all, enjoy exclusiveThermoFine® technology that provides even, consistent heat throughout the width of your throw, even when it gets bunched up. Thin, flexible technology makes so you won't feel a thing, except for the comforting warmth of auto-adjusted consistent heat.
For Work
Whether you work at home or you go to work in an office or cubicle, you may sometimes find yourself feeling chilly from drafty walls or even an AC system. The Sunbeam® Fleece Chill-Away™ Heated Wrap can plug in and warm you up as you type away at the keyboard or talk to clients on the phone. With three heat settings and pockets to warm your hands, this heated wrap of extra-soft fleece makes desk work better than ever.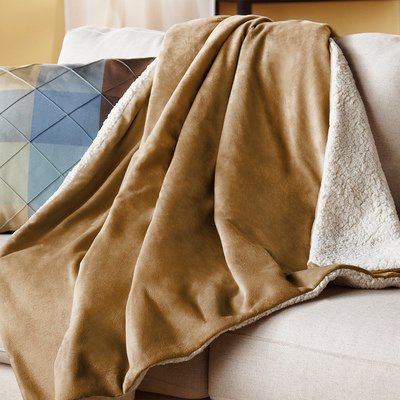 For Sharing
Do you spend evenings curled up on the sofa watching TV with your sweetie or catching up of the day's events with your kids? If so, consider the Sunbeam® Oversized Arctic Plush Heated Throw to stay warm together! With premium soft arctic plush fabric, this warm and toasty throw is the coziest for relaxing winter nights and weekends at home.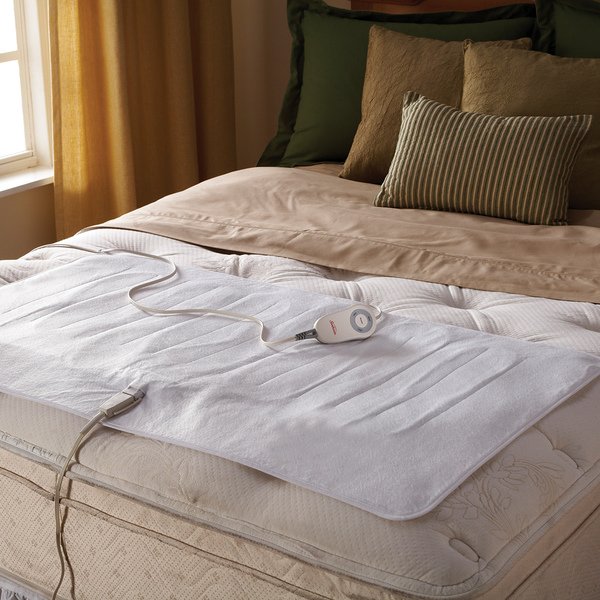 For Cold Feet
How often do you feel the chill of winter right down to your toes? If it's poor circulation or just walking on cold tile flooring, your feet are the first to feel the cold. Even under covers during the night, do your feet seem to never warm up? Why not try the Sunbeam® Comfy Toes Heated Mattress Pad. It targets heat at the end of your bed so you can enjoy a restful sleep without cold feet and doesn't make the rest of your body feel too warm.