Tricks For Prolonging The Quality of Your Garments
From dress pants and skirts to button down shirts and jackets, purchasing clothing is no small investment and as such, you want to ensure that you get the most out of your wardrobe. The better the quality of the clothing, the longer it will last in the first place but some general practices for care can help to extend that longevity even further.
Store Clothing Properly
Taking care of your garments starts with how you store them at home. Shirts and dresses that are haphazardly tossed onto your chair, shoved into a dresser drawer or dropped to the floor of your closet will certainly have a shorter shelf life. Each of these instances makes the garments more prone to wrinkles, dust and even in the worst case - mold. Though you may be in a rush when going through your closet in the morning, ensuring that you take the time to properly fold everything and put it back in its place when you get home can go a long way in preserving the life of your garments.
When it comes to the question of hanging versus folding, there are a few tips to keep in mind. It is generally safe to fold all causal wear, which can include jeans, cargo pants and t-shirts. Sweaters and tops of light material should be folded so that they keep their shape. Thick and heavy pants and anything denim is typically best folded as well. Lighter items such as skirts, blouses and dresses are best hung in your closet to avoid wrinkles. Dress pants and suits should also be properly stored on a hanger but it is important to mind the folds. All outerwear such as jackets, blazers and overcoats should be hung in a closet.
Find the Right Iron
Looking fresh, pressed and wrinkle-free as you walk out the door in the morning isn't just important for your appearance, but for the longevity of your clothing as well. However, finding the right iron is what matters when it comes to proper care of your clothing. Irons have the potential to get too hot or cause nicks or scratches on your clothing, especially if you own an older model, which is why it's important to invest in one that you can rely on.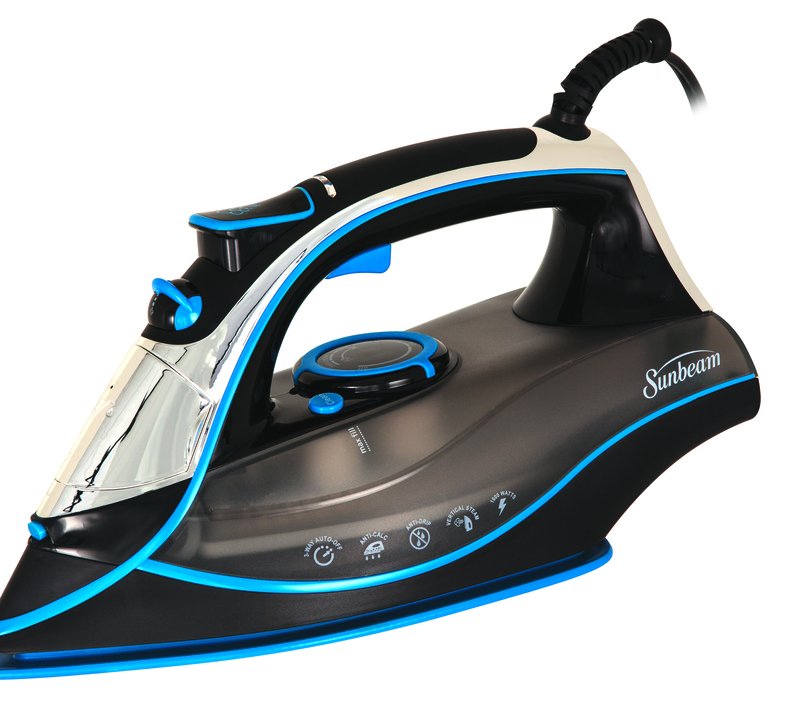 The Sunbeam® AERO Ceramic Iron is great example of an enhanced ironing experience. With this iron, you will get a superior and 27 percent smoother glide each time, thanks to the innovative dimpling design of thePTFE- and PFOA-free ceramic soleplate. By helping to minimize the friction between your garments and the soleplate, you can guarantee impressive, wrinkle-free results time after time. This means that it won't cause static or scratch your clothing, making it easier than ever to iron even the most delicate garments.
In addition to its optimal performance, the Sunbeam® AERO Ceramic Iron is also extremely reliable for your everyday needs. Getting ready in the morning becomes faster and easier than ever with the time-saving benefits of this iron. With 16000 watts of power and 5X improved steam coverage, you will get evenly smooth and fresh-pressed results in moments. It is even enhanced with a feature that allows you to iron your clothing vertically on its hanger, when an ironing board isn't readily available or time doesn't allow for one. The Shot of Steam® produces an extra burst of steam for your dress shirt or pants with stubborn wrinkles and its drip-free system ensures no unwanted marks or spills on your clothing. Plus, the 3-Way Motion smart technology will give you peace of mind that the Sunbeam® AERO Ceramic Iron will shut off if accidently left unattended or in an improper position.
Use Gentle Detergents
Lastly, to give your clothing the long life you would like, taking care when handling and washing is critical. It is best to use lower temperatures when washing, as hot water may cause colors and dyes to run or bleed. It is also best to avoid strong detergents or bleaches, especially on your delicate items. Instead, opt for more gentle detergents that will clean your clothing without wearing it down.