Fun Stocking Stuffers for Your Loved Ones
The holiday season is all about spending time with loved ones and showing them how much you care and there's no better way to do so than with warm, cozy products from Sunbeam®. Delivering comfort, these products are perfect for bringing relaxation to the gift recipients all year long.
This year, find something for everyone on your list with these great stocking stuffer ideas:
Cozy Spot® The Masseuse Portable Massager
If you have an active friend or family member who is always in need of a back rub or shoulder massage, consider this portable massager that makes for the perfect stocking stuffer. Whether at the office, traveling or at home, this portable massager with a convenient strap for versatile, wrap-around fit, helps to improve blood circulation in the shoulders, arms and even calves. Relaxing and soothing tired muscles, this Cozy Spot® The Masseuse Portable Massager delivers welcomed relief for areas of tension, stress or pain for up to six hours. Your gift recipient can choose from hot or cold gel packs and sit back and relax as the soft fleece material adds even more comfort.
The Fuzz® Massaging Pillow
For your fun-loving friend who could also use the comfort of a gentle massaging pillow, this fluffy and colorful pillow in pink or blue is perfect for them. This soft, plush ball of fun helps to massage away tension and built up stress in the muscles and tendons. With a battery life that lasts for 12 hours, your gift recipient can enjoy massaging relaxation for hours at a time. This Fuzz® Massaging Pillow is the perfect size and shape for lounging around and getting in a gentle massage at the same time.
Sunbeam® Cozy Spot® Heated Neck Scarf
Did you know that soothing relief and comfort can also be stylish? Your friend or family member will be thrilled to get this heated neck scarf in their stocking. Not only is it the perfect winter accessory, but this battery operated scarf works great at the ski mountain, sporting event or even just on a stroll outdoors. It shakes away the chill and keeps the wearer warm and toasty all day long, no matter how much snow is coming down outside. They'll be able to enjoy its colorful, subtle and extra-soft cozy fleece of this scarf and once they've opened this gift they'll never take it off! Battery life lasts for about three hours at a time.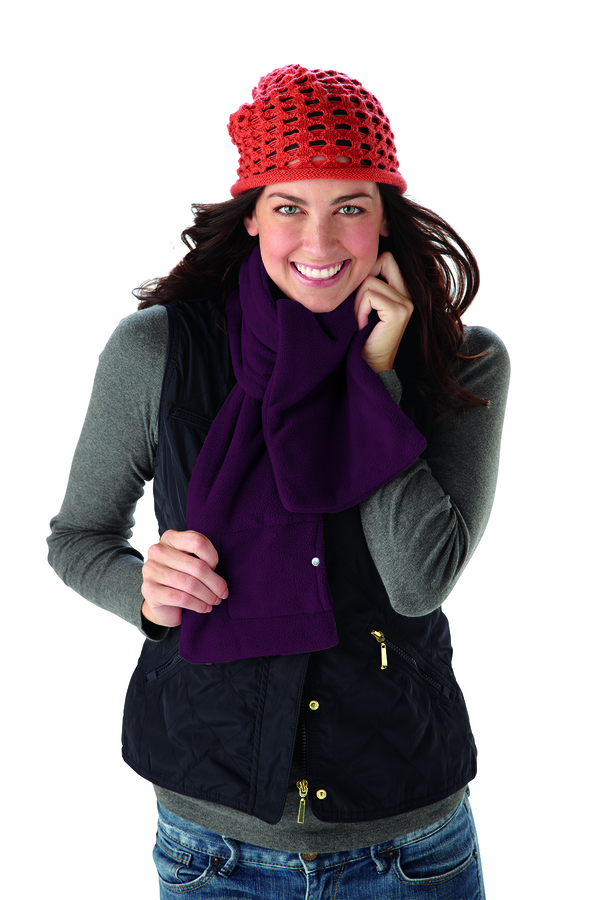 Sunbeam® Cozy Spot® Personal Warming Pad
For those looking for on-the-spot comfort, this small and compact personal warming pad is a perfect gift. The 8-foot power cord provides freedom and flexibility while applying gentle heat and the hand-warming pockets will keep the whole body toasty and cozy! Give the gift of comfort and warmth with the Sunbeam® Cozy Spot® Personal Warming Pad this season.