Finding The Right Heating Pad for Your Neck and Back
As the original pain reliever, heat therapy is a great choice for helping to alleviate swelling and discomfort caused by overused and injured muscles and joints. Targeted heat therapy helps to provide deeply penetrating relief when you need it most. However, tension, stress, aches and pains are all individualized and vary from one person to another. As such, Sunbeam® heating pads are too. Designed to target specific areas of the body, these heating pads are intended to provide relieving heat therapy directly where you need it, optimizing the healing process.
To find the right heating pad that fits yours customized needs, consider this helpful guide.
Neck and Shoulders
Discomfort in the neck and shoulders is often caused by tension and stress. Sitting in the car during your long morning commute, spending all week in front of a computer screen at work and even poor posture can lead to aches in this area. If you sit for long periods it's always best to practice good posture and get up and move around every so often. This will help to promote mobility in your shoulders and reduce the built-up stress and tension.
For delivering soothing relief to neck and shoulders, a heating pad like the Sunbeam® Renue® Tension Relief Heating Wrap can help to alleviate pinches, stiffness and pain with four heat settings, allowing for customized heat intensity. Therapeutic heat penetrates directly into the areas of stress in your neck and shoulders for welcomed relief. After a long day, wrapping yourself in the soothing comfort of this heating pad is the best way to relieve tension and feel like yourself again.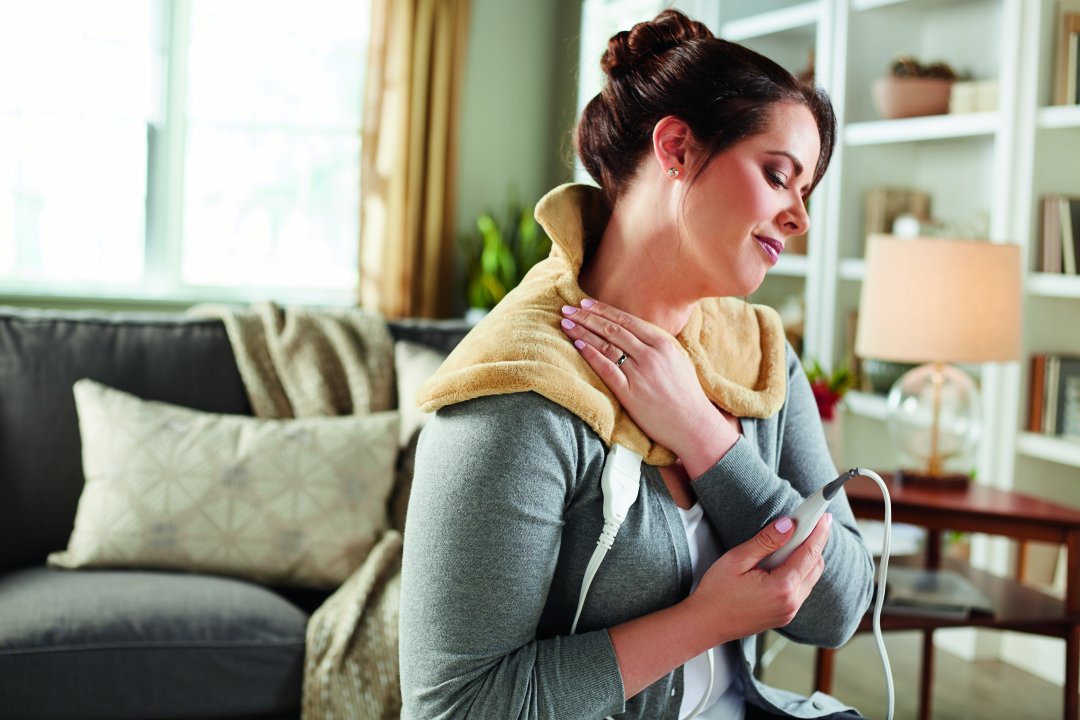 Upper and Lower Back
Common, everyday activities are one of the biggest culprits of upper and lower back pain. Heat therapy is one way to provide relief by helping to increase blood flow, soothe muscles and relax spasms. This is especially true of chronic low back pain. For heat therapy specifically targeted to the lower back, consider the Sunbeam® Back Contouring Heating Pad with Lumbar Support. With an advanced airflow system that allows you to adjustment firmness to provide better back support, this heating pad assists with faster relief by increasing blood flow with targeted heat therapy. It's even contoured for maximum heat transfer for optimal performance.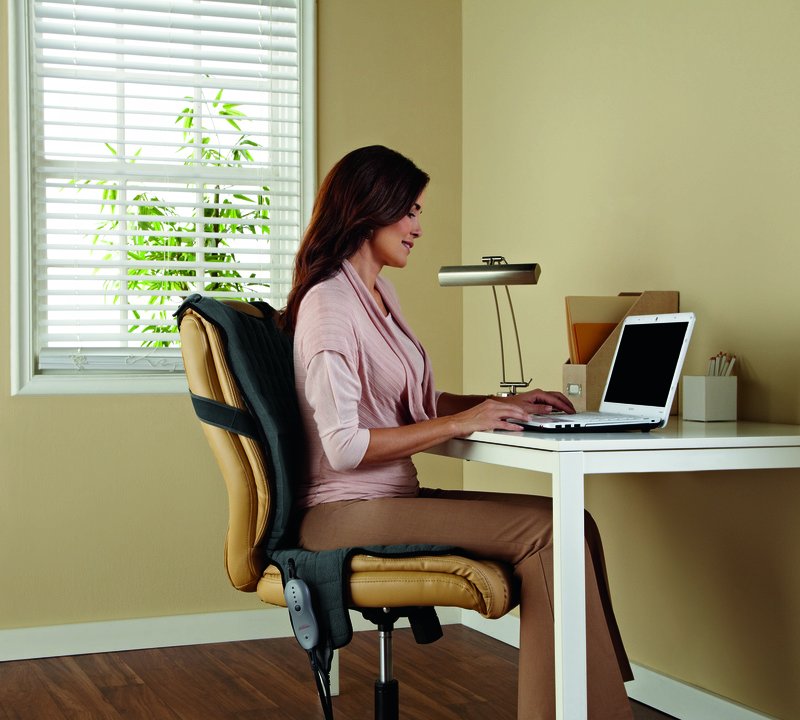 For a heat therapy product that covers the entire back region, the Sunbeam® Renue® Back & Body Warming Pad is versatile for use on a desk chair, armchair or even bed. Designed to help ease and soothe back discomfort, it delivers therapeutic low heat, helping to reduce back stress and tension both at home or at work. It's also extremely comfortable, thanks to the soft fleece fabric and padded design intended for ultimate relaxation and comfort. Moreover, it can be rolled up for added support and enhanced relief to the lumbar area.