6 Alternative Treatments for Back Pain
Chronic back pain can have a serious impact on your overall physical and emotional health. While there are certain medications that can quell those constant aches, some people often search for alternative ways to treat these pains.
It's important to speak to a doctor before adapting your pain-fighting strategies, but if you're looking for a few low-key ways to treat back aches and pains, consider integrating one of the following in your everyday routine:
1. Acupuncture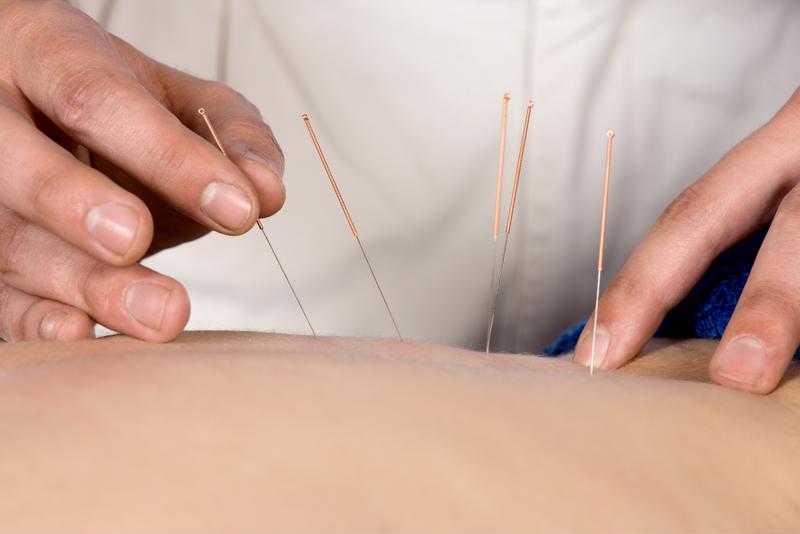 Many professionals swear by acupuncture, claiming that the practice can have a significant impact on a person's overall pain levels. The National Center for Contemporary and Alternative Medicine highlighted this practice when listing alternative treatments, noting that there have been several studies to examine its effectiveness. While officials have yet to come to a conclusive decision as to whether the procedure is scientifically capable of curing back pain, many individuals practice it on a regular basis.
2. Massaging at Home
In an ideal world, we'd love to visit a masseuse every day for free. Although these professionals may be effective when working out the kinks in our backs, their services can be incredibly expensive, especially if you visit frequently. Instead, bring the massage to your home with a heating pad that can provide soothing warmth and relaxing massaging to your back.
3. Yoga
The NCCAM also highlighted yoga as an effective and natural way to stretch your back's muscles and provide relief for tense areas. Consider movements that allow you to build your core while alleviating pain.
4. Meditation
Similar to yoga, meditation has been linked to reduced symptoms of back pain. Simply sitting in a relaxing environment while surrounded by soothing scents and low lights can give your body the time it needs to recharge and heal.
5. Vitamin D
One study from the BMJ linked vitamin D deficiency to chronic back pain. As you're updating your diet and trying to integrate healthier foods into your daily nutritional habits, add more foods replete with vitamin D. Fish and fish oil are two of the strongest sources of vitamin D, so next time you're searching for healthy dishes, try cooking some tasty salmon or tuna.
6. Treat Yourself
Are you in need of a little rest and relaxation? Good news - research published in the Journal of Pain Research found that enjoying oneself may naturally alleviate lower back pain. The study found that people who spent the day at an amusement park reported less pain at the end of the day as opposed to the beginning. Researchers associated the pain decrease to the joy they felt during the day.
The medical information on this site is provided as an information resource only, and is not to be used or relied on for any diagnostic or treatment purposes. This information is not intended to be patient education, does not create any patient-physician relationship, and should not be used as a substitute for professional diagnosis and treatment.
Please consult your health care provider, before making any healthcare decisions or for guidance about a specific medical condition. Sunbeam d/b/a Jarden Consumer Solutions, expressly disclaims responsibility, and shall have no liability, for any damages, loss, injury, or liability whatsoever suffered as a result of your reliance on the information contained in this site. Sunbeam d/b/a Jarden Consumer Solutions does not endorse specifically any test, treatment, or procedure mentioned on the site.