Spring Reading List: 5 Books to Read This Spring
During the spring, the sun comes out and the temperatures begin to rise again. During those particularly warm spring days, you'll want to do nothing more than lie in the grass with your favorite book. Alternatively, on those days when rain ruins your weekend plans, you can pick up the same novel and curl up with your quilted fleece heated blanket while you listen to the drops by the window.
As you're searching for the next best book to read this spring, consider picking up one of the following novels that have gained a great deal of buzz this year.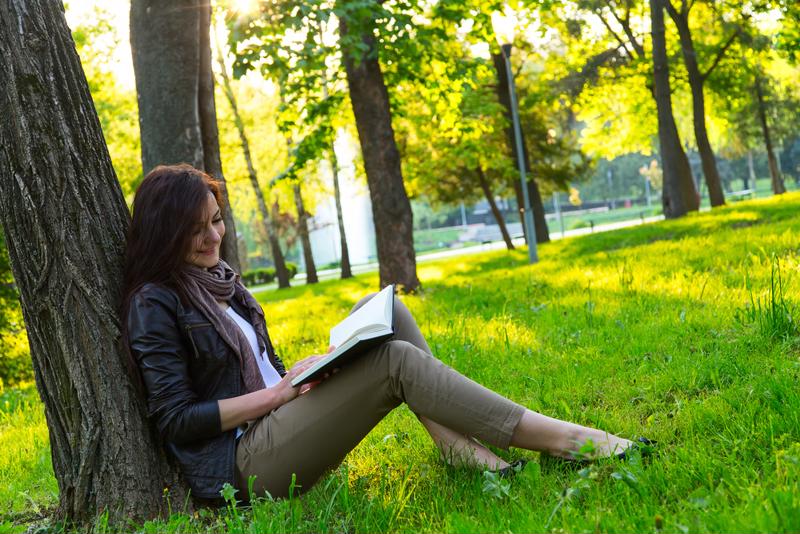 1. 'The Girl on the Train,' Paula Hawkins
This psychological thriller landed the top spot on The New York Times' Best Sellers list just a few short weeks after its release. If you enjoyed "Gone Girl," you'll love Paula Hawkins' tale about a young woman, Rachel, who grows obsessed with a couple she spots on the train. But when one of them goes missing, Rachel finds herself wrapped up in the investigation while she battles demons of her own. Be sure to set aside plenty of time for this one because you won't be able to put it down once you've started.
2. 'H is for Hawk,' Helen Macdonald
A bestseller in the U.K. and winner of the 2014 Samuel Johnson prize, animal lovers will enjoy Helen Macdonald's tale about how she mourned the loss of her father. To deal with her grief, MacDonald - who has always been intrigued by hawks - decided to train one of the more wild species, the goshawk, whose passion she felt mirrored her own. Get enraptured in this tale of self-discovery and loss while you begin reevaluating your own outlook on life.
3. 'A Spool of Blue Thread,' Anne Tyler
Renowned author Anne Tyler does it again with her latest novel that chronicles a family legacy and multigenerational connection shared through their long-standing Baltimore home. This is the author's 20th novel, so if you find that you're a big fan of "A Spool of Blue Thread," check out some of Tyler's other classic novels, like "Dinner at the Homesick Restaurant" or "The Accidental Tourist."
4. 'Wild,' Cheryl Strayed
Reese Witherspoon nabbed an Oscar nod for her performance in the film adaptation of "Wild," but the novel itself is nothing short of extraordinary. It has spent more than 100 weeks on The New York Times' Best Sellers list, and with good reason. Follow the nonfiction tale of twentysomething Cheryl Strayed as she hikes the Pacific Coast after losing both her mother and her marriage. This is the perfect novel for young adults searching for, well, anything right now.
5. 'Dead Wake,' Erik Larson
History buffs won't be able to resist Erik Larson's narrative nonfiction chronicling the sinking of the ocean luxury liner "Lusitania" - an act that helped propel the nation into war. Think "Titanic" meets "Saving Private Ryan," but in book form. The book comes out this spring to mark the 100th anniversary of the ship's sinking, so be sure to read it before May 7.